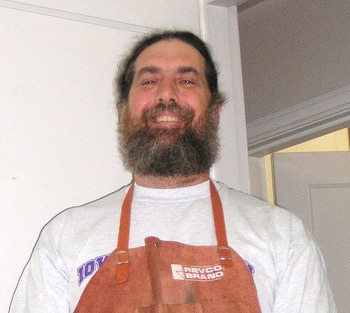 Like so many websites, this one is a little bit of business, and a little bit of vanity. Or maybe a lot of vanity. In any case, here you can find out about me: what I do, what I enjoy, who I am.
Originally from Baltimore, I lived in Phoenix from 1998 until I moved to Seattle in January, 2005. My wife Anita and I have a home in the Broadview area, where we can see Puget sound and the Olympic Mountains. (It's only the Seattle "sliver view," but still...)
I enjoy my work. I want you to be happy with the job I do. I won't stop until you are! Look over the pictures of the projects I've done, both here and in Baltimore. I hope you'll be pleased with what you see, and I look forward to hearing from you.
Thanks for stopping by.
May, 2019
Having attained my three-score years and ten, my knees and lower back have convinced me that it's time to (at least) semi-retire. But how can I give up doing what I love? Well, I won't. But I'm afraid that I can no longer do installations. I'm happy to build for you. You can install the units yourself, or have a contractor do it for you. I will certainly work with you or your contractor to make it happen.
I'm still available for custom millwork, moldings, and the like. I'm even happy to teach you how to do what I do, working in my shop, safely and at your pace. Please call! The worst I can do is pass.
So long, and thanks for all the fish!